Former New York Democratic Congressman Anthony Weiner was sentenced to 21 months in prison after he pleaded guilty in May to sending obscene material to a minor. At the time he was married to Hillary Clinton's top aide, Huma Abedin.
Weiner, 53, will be required to register as a sex offender, and must report to prison by November 6.
MORE:   https://www.rt.com/usa/404526-weiner-sentenced-prison-texts/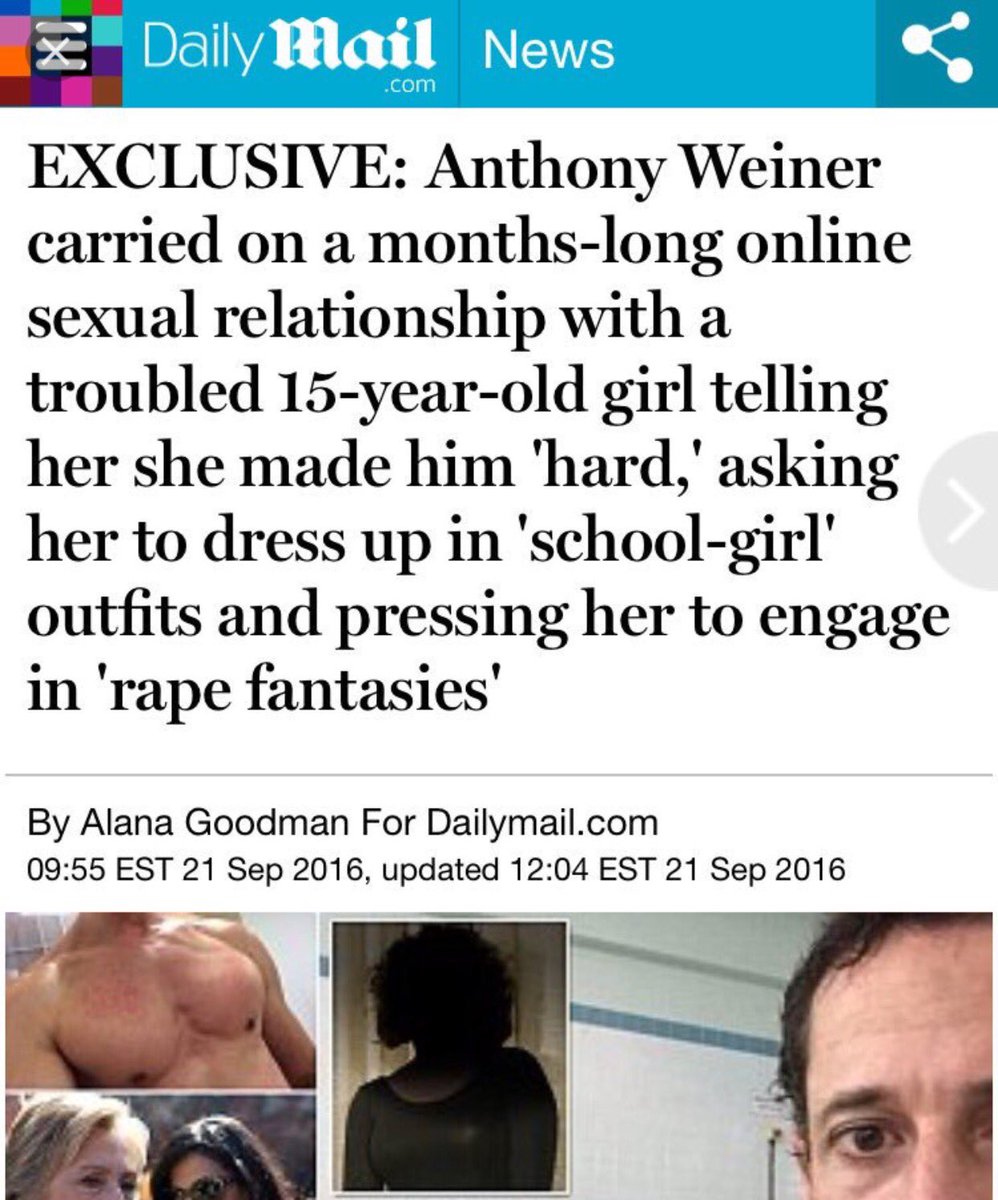 ---
Poor Hillary. No more Wiener for her. 😭





She didn't like wieners any way!!!!