–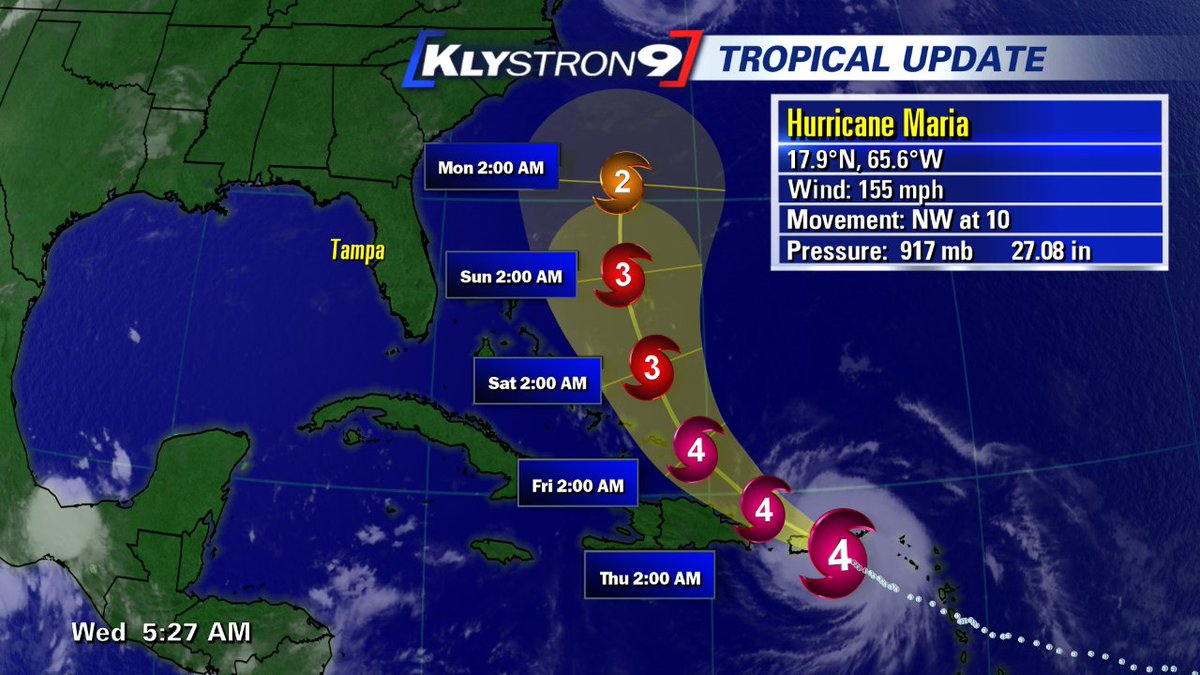 HURRICANE Maria could be en route to batter the US with torrential winds and rainfall, the latest spaghetti models shockingly reveal.
As Hurricane Maria increases in strength over the Atlantic, the category 5 cyclone with wind speeds of 160 mph (260 km/h) will bear down on Puerto Rico by Wednesday.
The colossal cyclone was "reinvigorated' earlier today, after it made landfall over the island of Dominica and was downgraded to a category 4 hurricane.
But as the life-threatening weather front approaches the US and British Virgin Islands tonight, long-term forecasts cast doubt on Maria's eventual path.
Several strands of the  European Center for Medium-Range Weather (ECMWF) spaghetti model suggest that Maria could make its way towards the US.
http://www.express.co.uk/news/weather/856245/Hurricane-Maria-path-spaghetti-model-hit-USA-weather-forecast-NOAA-NHC
One spaghetti plot compiled by the WKYT weather station has a much wider spread of paths, with one track trailing as far out as the Yucatan Peninsula in Mexico.
–