by Pamela Williams
Hillary Clinton just became unelectable. The scene at the 9/11 Memorial became terrifying as Hillary Clinton's legs buckled, and she appeared to almost faint.
This image has just been impressed upon the minds of the public, and it is making them feel very unsafe.
Hillary Clinton said herself that the number one quality in a President should be steadiness.
Unless Trump messes up royally, he will be running unopposed.
SOURCE
http://investmentwatchblog.com/the-race-for-president-is-probably-over/
---
Hillary COLLAPSE At Ground Zero! GAME OVER, Clinton! Parkinson's Blackout!
Published on Sep 11, 2016
HILLARY CLINTON COLLAPSES AT GROUND ZERO (9/11 CEREMONY). PARKINSON'S BLACKOUT — HILLARY FALLS DOWN, DRAGGED TOWARD VAN BY 4 PEOPLE, LEGS DRAGGING BEHIND HER. HILLARY LOSES SHOE, LEAVING SHOE BEHIND AS SHE'S RACED TO HOSPITAL — SEPT 11, 2016.
HILLARY CANNOT STAND UP BY HERSELF. TEMPERATURE (NYC) WAS ABOUT 75-77 DEGREES AT 10AM WHEN HILLARY CLINTON COLLAPSED. LOW HUMIDITY IN NEW YORK CITY.
THEY CAN'T HIDE HILLARY'S SEIZURES AND PARKINSON'S BLACKOUTS ANYMORE. AS SHOWN ON FOX NEWS, HILLARY CLINTON IS UNFIT TO BE PRESIDENT DUE TO MENTAL ILLNESS — PARKINSON'S AND DEMENTIA.
HILLARY CLINTON KEEPS FALLING DOWN AND GETTING CONCUSSIONS BECAUSE (ACCORDING TO HACKED WIKILEAKS EMAILS), HILLARY HAS PARKINSONS DISEASE SINCE AT LEAST 2011. HILLARY SPENT 6 MONTHS GETTING TREATED AT COLUMBIA MEDICAL CENTER (NYC).
HILLARY'S SANDY HOOK (HOAX) CONNECTION:
https://www.youtube.com/watch?v=qt4ZV…
HILLARY'S AMBULANCE:
https://www.youtube.com/watch?v=fDpiY…
HILLARY GREEN SCREEN (RENO, NV):
https://www.youtube.com/watch?v=m-8ia…
HILLARY'S DOCTOR FRANKENSTEIN:
https://www.youtube.com/watch?v=2irfA…
---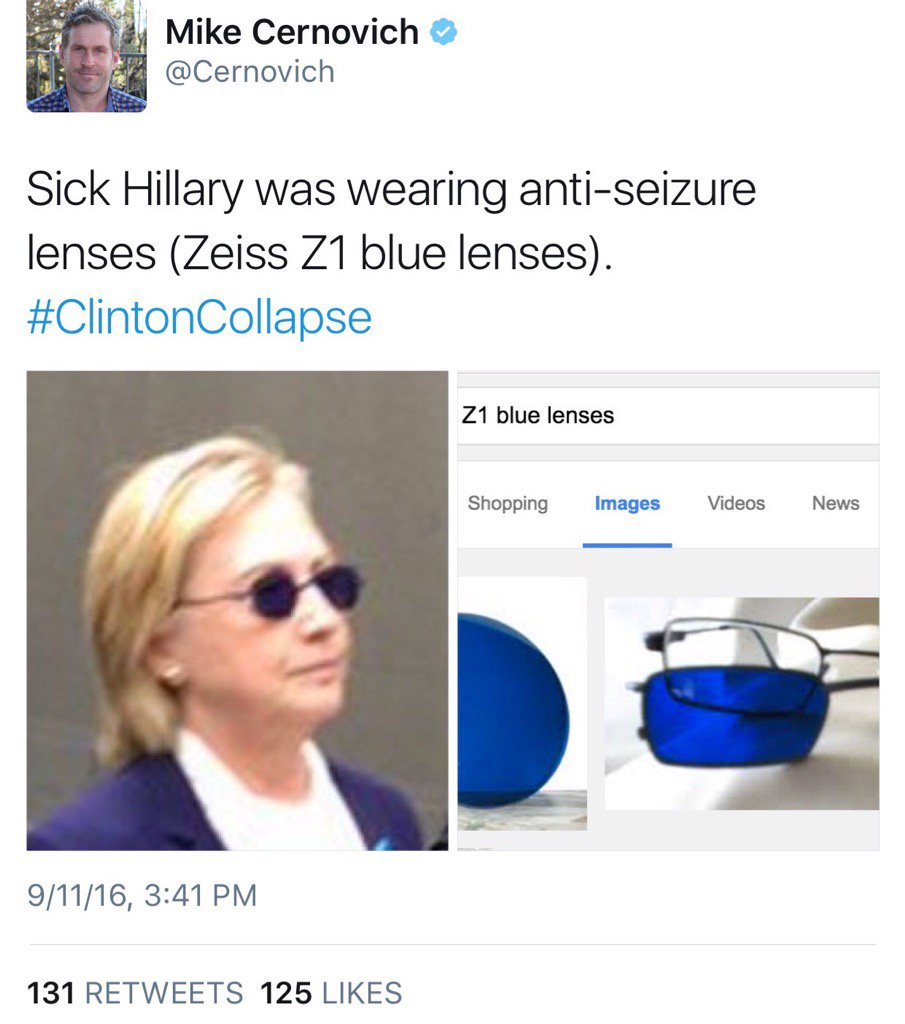 Democratic presidential candidate Hillary Clinton on Sunday became "overheated" at a Sept. 11 memorial ceremony in New York City and departed the event early, according to a campaign spokesman.
Clinton left the New York event and went to daughter Chelsea Clinton's apartment and was "feeling much better," according to her spokesman Nick Merrill.
http://www.aol.com/article/2016/09/11/hillary-clinton-leaves-9-11-event-after-feeling-overheated/21469764/