The desert festival returns as one utopian seeking writer takes in every hour of celebration – and transports to out-of-this world pleasure
7am: take Parasolvent for a spin
One of the artworks that seemed to reflect this year's theme ("Da Vinci's Workshop") best is Parasolvent by Dan Benedict. It consists of a disembodied suit standing at the base of a ferris wheel that has umbrellas instead of cars on its outer rim. Viewers can turn an enormous crank, which turns the wheel and makes the umbrellas flow between the suit's shoulder blades. It's a very Burning Man art piece – full of whimsy, steam-punkery and threatened violence that look weirdly beautiful against the desert background.
8am: check out jack champion's murder
This is an installation of five huge black crows. When you see them from afar, you think they might be real – and then they just get larger and more imposing as you approach them. They are like Alfred Hitchcock's worst nightmare come to life, and seem to portend doom in a hilariously delightful way.
10am: take a ride on Lord Snort or the Airship Pusher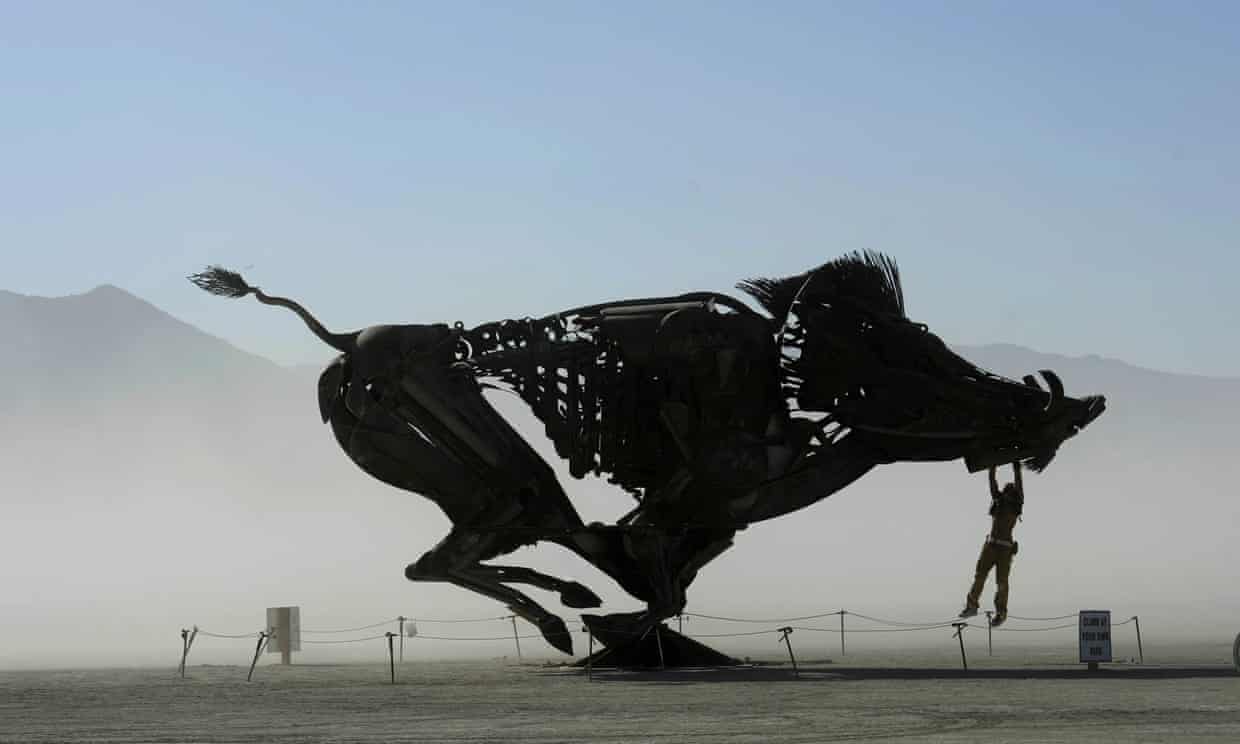 4pm: dance at Pink Mammoth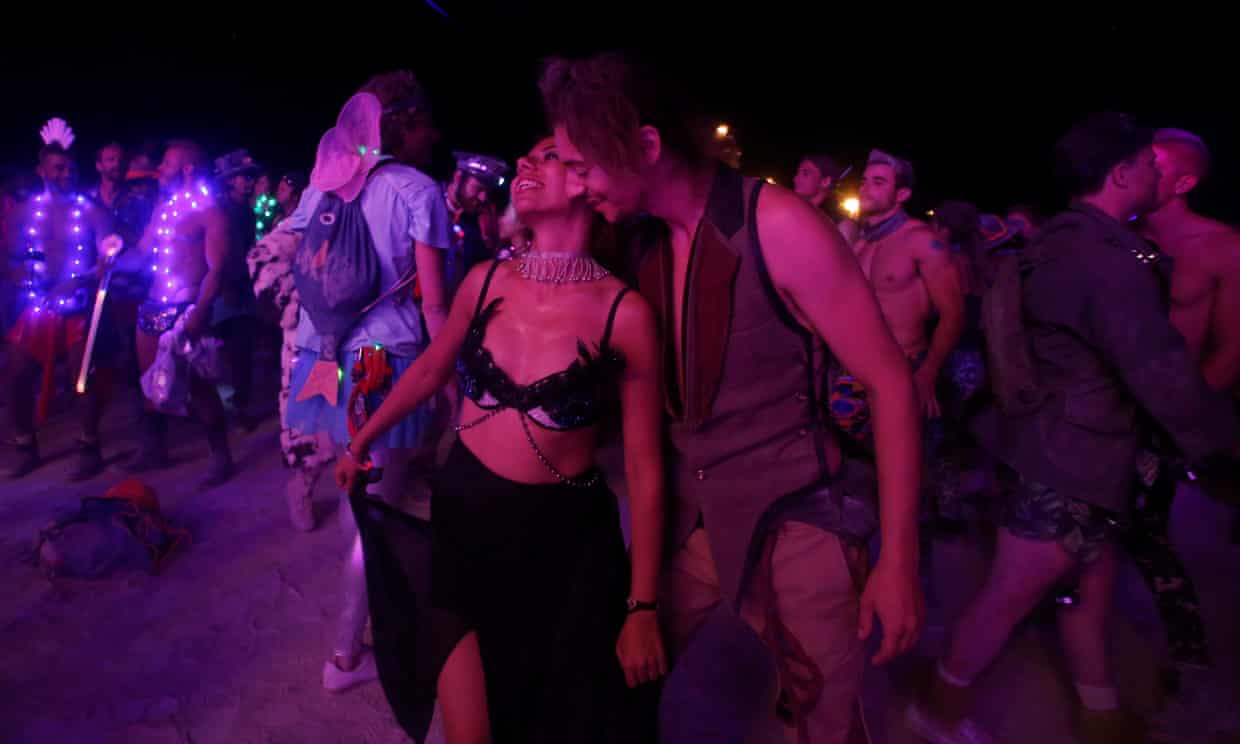 9pm: meet a whale from outer space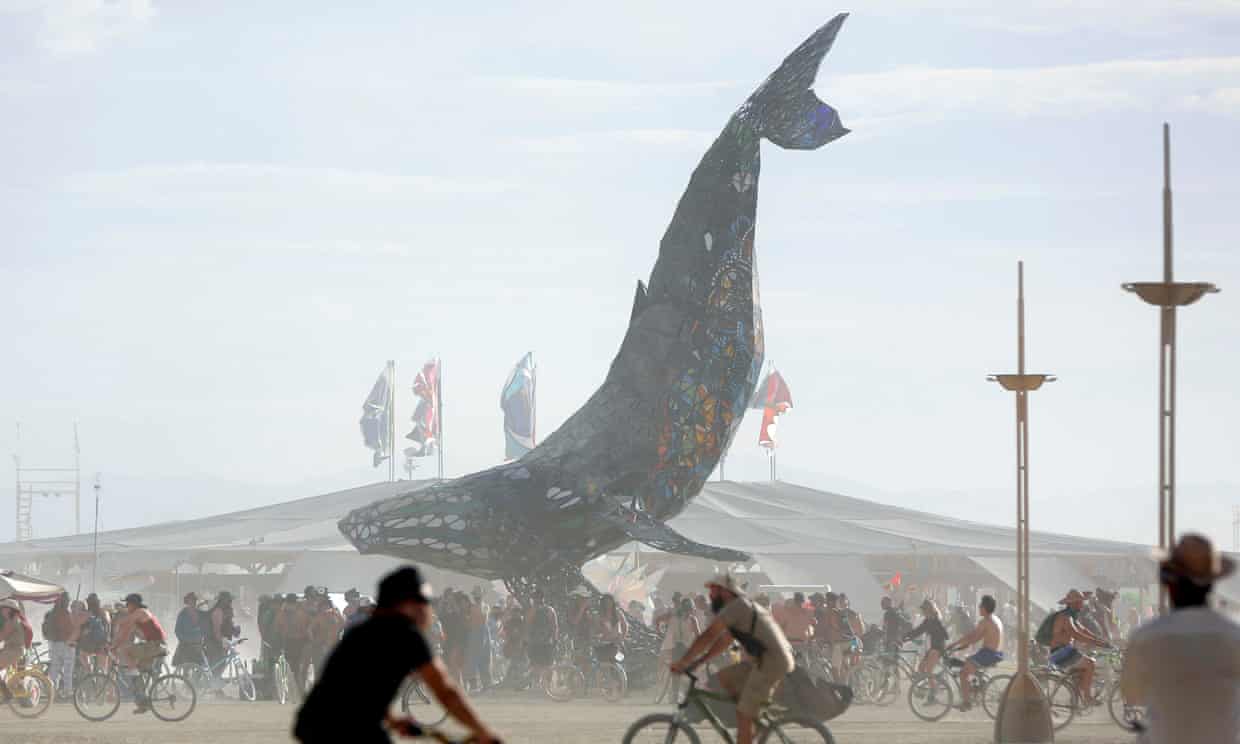 READ MORE HERE:https://www.theguardian.com/culture/2016/sep/01/burning-man-2016-festival-guide
###
Mehcad BrooksVerified account ‏@MehcadBrooks 4h4 hours ago
Paris HiltonVerified account ‏@ParisHilton Aug 31
I believe I can fly…



#BurningMan